Kyle Craig, Anthropology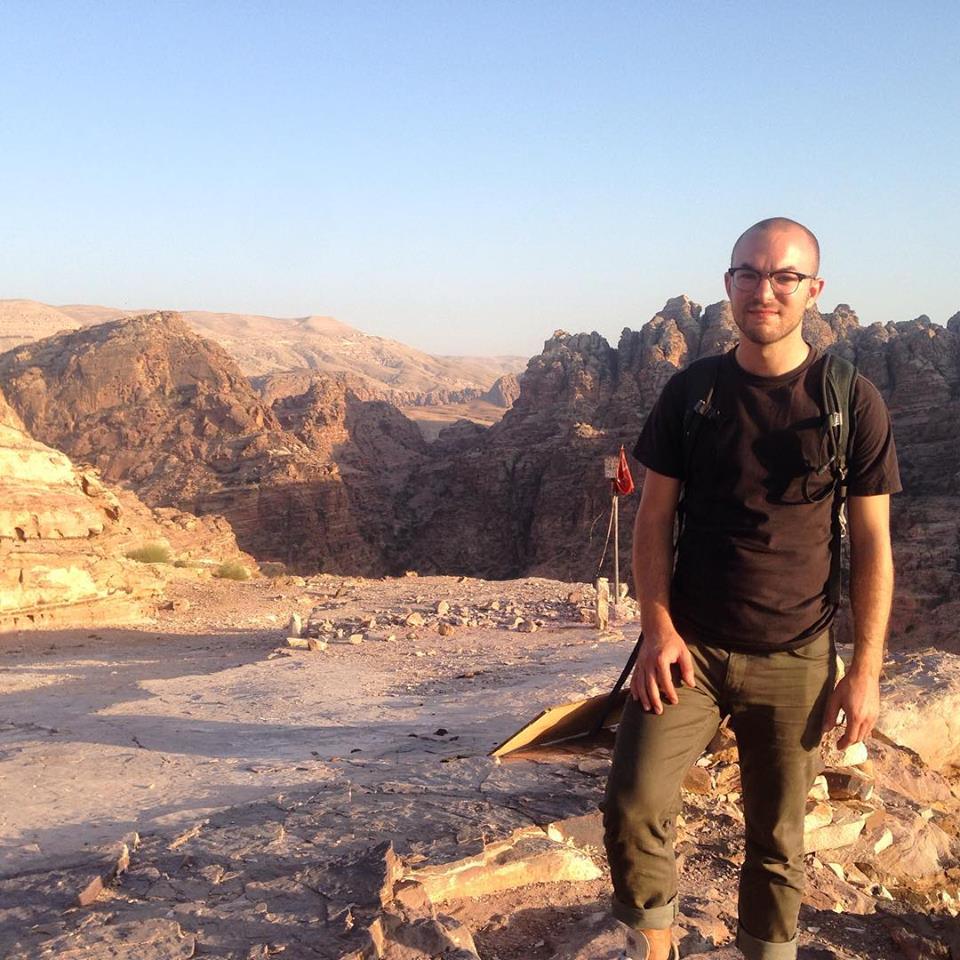 Kyle Craig is a second-year graduate student in the Department of Anthropology. His research explores graffiti in Amman, Jordan, asking how artists in Jordan are using public space and aesthetic discourses to constitute new forms of citizenship, class consciousness, and ethno-national sentiment. His research also examines what graffiti reveals about state-society relations in Jordan by looking at the various ways the Jordanian government responds to graffiti and graffiti artists.
Since 2011, graffiti has become an increasingly prominent fixture of Jordan's urban topography. This increase is partly a result of the Arab Spring uprisings, in which graffiti became an important way for protestors to discretely organize against repressive authoritarian governments. Kyle's research emphasizes the neoliberalization of the Jordanian economy starting in 1988, the Israeli-Palestinian conflict, and competing nationalisms between Jordanians and over 2 million Palestinian refugees as contributing factors to this new form of expression.
From a development perspective, studying graffiti offers new insights into how people respond to issues of economic neglect and urban decay. Graffiti in Amman is more prevalent in the city's economically disadvantaged areas. Artists often target these areas for projects of beautification, and also commonly invoke the working class as the audience of their art. Kyle's research examines the impact of using public art as a tool for community development.
With the support of a Foreign Language and Area Studies (FLAS) Fellowship from the Center for Advanced Study of International Development (CASID) and the Center for Gender in Global Context (GenCen), Kyle travelled to Amman in the summer of 2015, where he studied Arabic at Qasid Arabic Institute. While in Amman, he interviewed graffiti artists and conducted participant observation in art studios and events that promoted graffiti. Kyle also received FLAS fellowships from CASID and GenCen for the 2014-2015 and 2015-2016 academic years. This support has helped him acquire the advanced proficiency in Arabic necessary to complete his dissertation research. For information about the CASID and GenCen FLAS competition, see the research and funding section of the CASID webiste.