Andrea Freidus, Anthropology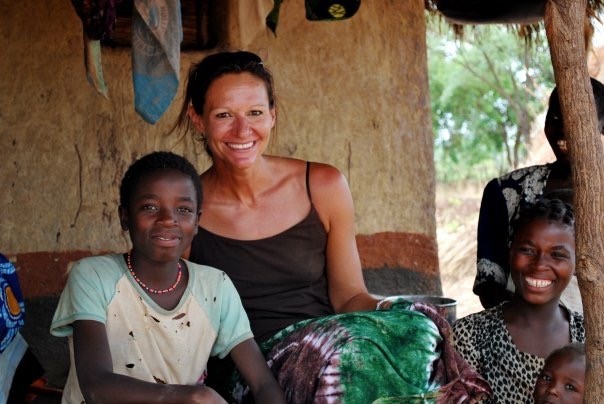 Andrea Freidus is currently an assistant professor of anthropology at the University of North Carolina, Charlotte (UNCC). Her goal at UNCC is to contribute to and help expand the applied anthropology track for both graduate and undergraduate students. This is an exciting position for her because she believes strongly in training anthropologists to be able to contribute their skills, methods, and expertise to solving real world problems in an increasingly diverse and seemingly unequal world. Her courses tend to be interdisciplinary and include such offerings as health and human rights, development in Southern Africa, globalization, culture, and politics.
Andrea Freidus graduated from Michigan State University in 2011 with a doctorate in anthropology (focusing on medical anthropology, development, health, and human rights in Southern Africa). Dr. Freidus was a Foreign Language and Area Studies (FLAS) Fellow studying Chichewa through the Center for Advanced Study of International Development and the Center for Gender in Global Context. Her fieldwork was conducted in Malawi where she studied the rise of development and humanitarian organizations whose programs focus on orphan care tied to the HIV/AIDS pandemic. This work appears as multiple book chapters and in peer-reviewed articles in varied journals, including Children and Society and the North American Practicing Anthropology Bulletin.
While conducing this fieldwork, Dr. Freidus witnessed the increasing presence of altruistic young people motivated to volunteer in orphanages. As a result, she has focused her current research on the reasons and outcomes experienced by volunteers who knew little about Malawi prior to their trip, but leave with particular perceptions about poverty, Africa, and development. This work is forthcoming in the Journal of Sustainable Tourism.
Dr. Freidus' most recent research in Malawi focuses on the rise of international medical experiences. Preliminary data suggest an internal brain drain, whereby once rural-based Malawian healthcare providers seek out jobs in urban areas for a variety of reasons. As these health professionals migrate to urban centers, rural populations face growing health care practitioner shortages. Short-term volunteer medical professionals and medical students from the West are now visiting Malawi and attempting to fill in these gaps. Given this preliminary data, this project asks how Malawian patients experience and interpret U.S. medical students in clinical encounters and what are the positive and negative aspects associated with short-term medical humanitarian missions.