Suban Nur Cooley, Writing, Rhetoric, and American Cultures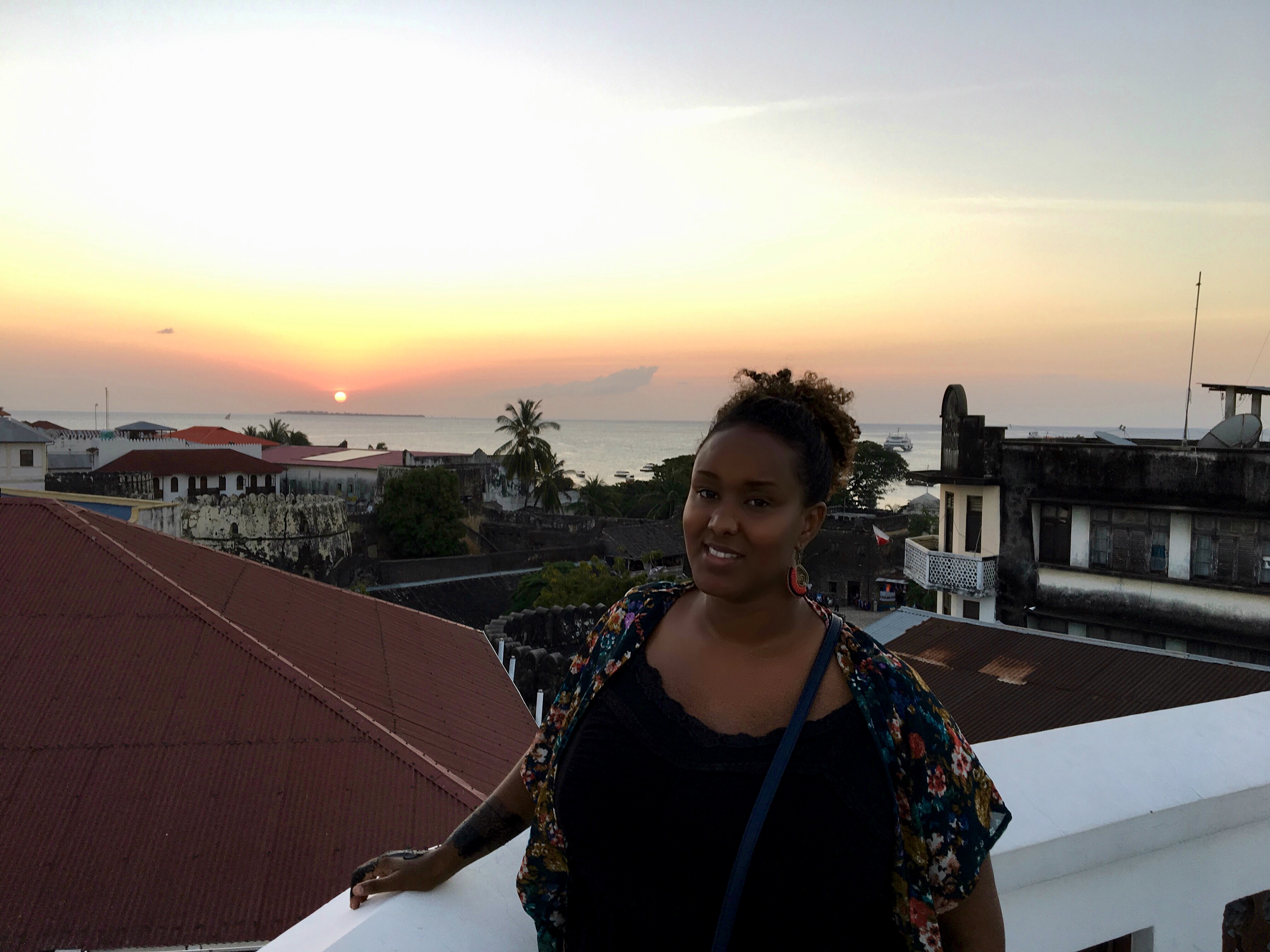 Suban Nur Cooley has been a Center for Advanced Study of International Development and Center for Gender in Global Context Foreign Language and Area Studies (FLAS) Fellow recipient for two academic years and spent a summer intensive in Zanzibar, Tanzania. She will be a FLAS Fellow again this coming summer, heading to Arusha, Tanzania – and an academic year recipient again next year. She will be a third-year PhD student in the department of Writing, Rhetoric, and American Cultures.

Through the fellowship, Suban has gained a strong proficiency of Swahili in order to support her research goals of working with women in refugee communities from East Africa – particularly Somalia – where she is from. This language knowledge will allow for her to more deeply connect with all refugee populations who speak Swahili (Sudanese, Eritrean, etc.) in order to support those who have spent ample time in refugee camps as they transition to countries like the United States, where they are seeking asylum.

From an international development and social justice perspective, Suban's research interests are focused on activist collectives, digital technologies, displacement, and breaking the one-sided narrative of the Somali community in the media and beyond. She looks forward to continuing her work supporting displaced East African communities in the future as an educator, or while working within nongovernmental organizations across the globe.